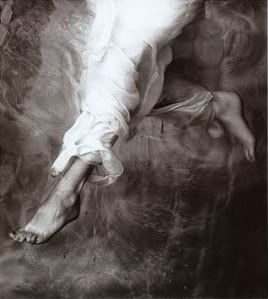 Going up the stair way in our house is a beautiful picture of Michael the archangel. I have to admit, I have always been fascinated by angels. I enjoyed the courses I had to take on angels immensely. Here are a few interesting facts about these celestial beings: (scripture references below*) God created angels for many purposes; to praise God, worship God, serve Him, glorify Him & to bring judgment from God. They are messengers , they assist in bringing the lost to Christ, bring answers to prayer, protect , guide & minister to believers in need. They observe us here on earth and are with us at our time of passing. I believe angels guard us as Matthew 18: 10 states "...do not look down on one of these little ones. For I tell you that their angels in heaven always see the face of my Father in heaven." , but no where in the Bible does it state every person has his own guardian angel.
Angels have their own will and emotions but are subject to the will of God. There are good angels and there are bad angels. Humans do not become angels when they die. Angels were created by God just as we as humans were created by God. They were created before man and are highly intelligent. We should never worship angels as this right is reserved to God alone. Angels do not necessarily have an assigned gender, however, they are given masculine names. The number of angels is always constant. They never die. There are various orders of angels and an order of Celestial beings. Cherubim, Seraphim, Ophenin, Thrones,Virtues, Dominions, Rulers, Principalities, Powers ,Authorities, Archangels, and Angels which are the lowest order of angels. The Archangel ( Greek ajrcavggelo: masculine noun meaning chief of angels) is mentioned only twice in the Bible and Michael is the only angel identified in the Bible as an archangel. Michael was the Archangel over the nation of Israel. The apocrypha provides us with three more angelic names, Raphael, Uriel, and Jermiel.
Only two types of angels are mentioned as having wings: Cherubim and Seraphim's , angelic beings who praise and worship God. (The Seraphs worship God constantly). Satan was actually a Cherub until his insubordination. :) Ezekiel gives a pretty graphic picture of Cherubim. Cherubim have four wings while Seraphim's have six. Sound lovely? You should read more of Ezekiel...
Angels appeared as men many times throughout the Bible. They can appear to us now in human form but being spiritual beings do not have human form. More than likely they appeared/ appear in human form because this is what our human mind can comprehend. These are only a few facts and there are so many more. The Bible is full of information on these heavenly beings. There are also many good Biblically based books for research on Angels. Just remember, God is our Father and we are to worship no one but Him.
Artwork ~ Descending Angel by John Wimberley *Genesis 3:24, 19:10,12; Exodus 2:1-6, 25:20; Ezekiel 10, 28:12-15; Psalm 148:1-2; Isaiah 6:3,;Hebrews 1:4,6; 1:14; Daniel 6:20-23 10:21,; 2 Kings 6:13-17; Acts 12:5-10, 8:26, 10:3; 1 Corinthians 4:9; 11:10; 2 Corinthians 11:3; Ephesians 3:10; Colossians 2:18;Thessalonians 4:16; 1 Peter 1:12; Luke 16:22;Matthew 8:29, 18:10;Luke 2:13; James 2:19; Jude 1:9; Revelation 5:8-13, 7:1,2; 8:2,3, 12:17 ~ Apocrypha Tob. 12:15