April 7, 2007 ~~ Yesterday we read "Laura's Ma" by Laura Ingalls Wilder. Ma had a specific chore assigned to each day of the week, from a traidtion brought to Amercia on the Mayflower around 1620.
Wash on Monday,
Iron on Tuesday,
Bake on Wednesday,
Brew on Thursday,
Churn on Friday,
Mend on Saturday,
Go to meeting on Sunday.
Laura's favorite was butter making day when Ma would take fresh milk and turn it into delicious creamy butter by hand churning it with a dash in a crock. We decided we just had to make butter. The girls were vigilant in shaking their jars... well Sage was.
I admit I cheated by using the Kitchen Aid. We also just had to make homemade bread to go with it. What a delight to have little girls.

Piper & Sage with homemade butter and bread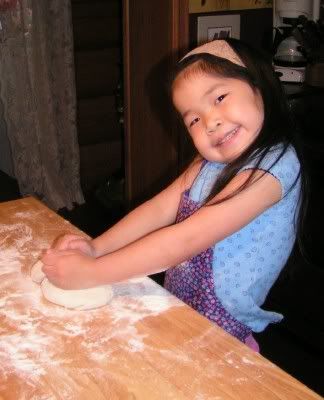 Sage kneading the dough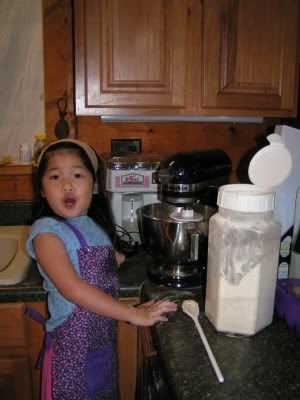 Mom! You cheated by using the Kitchen Aid!